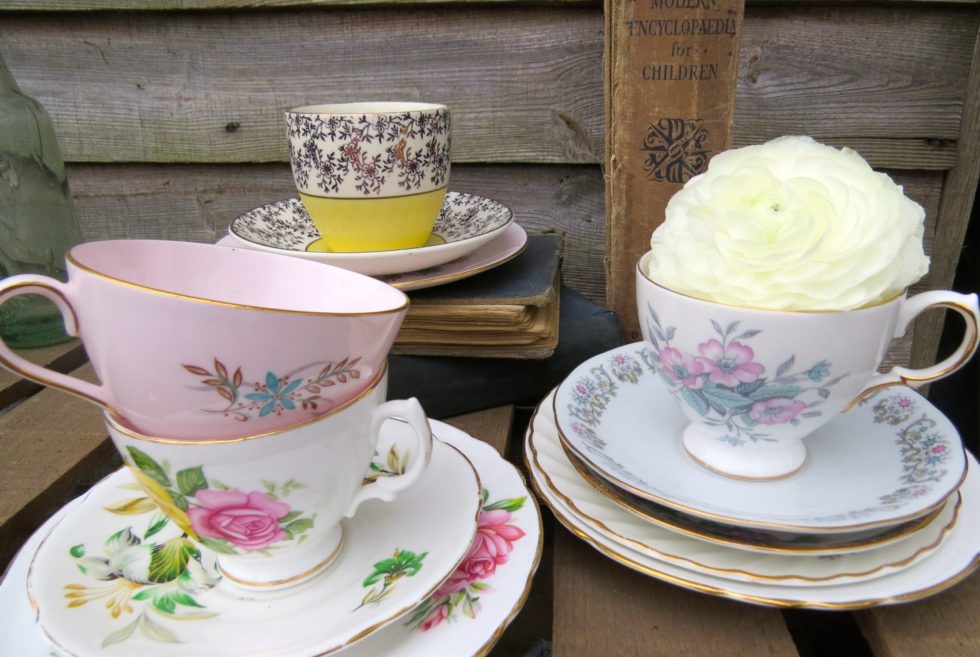 Some would call the size of our vintage china our collection 'obsessive'. Handpicked from various antique fairs and auctions each piece has been carefully selected to make up our stunning china tea set hire package.
HIGH TEA PACKAGE
100 x Mismatch Trios (Cup, Saucer, Side plate)
10 x 2 Tier Plate Cake Stands
10 x Sugar Bowls
10 x Milk Jugs
10 x Sugar Tongs
£250.00
INDIVIDUAL HIRE
Trio (Tea Cup, Saucer, Small Plate) – £2.50 each
2 Tier Vintage Plate Cake Stand – £3 each
Sugar Bowls – £1.00 each
Milk Jugs – £1.00 each
Sugar Tongs – £1.00 each
Need to cater for different numbers? No problem! get in touch for a custom package quote.